Advent of JavaScript, Day 17
Looking for Day 11-16? I skipped them because I'm on vacation (and they didn't seem very interesting). 🙃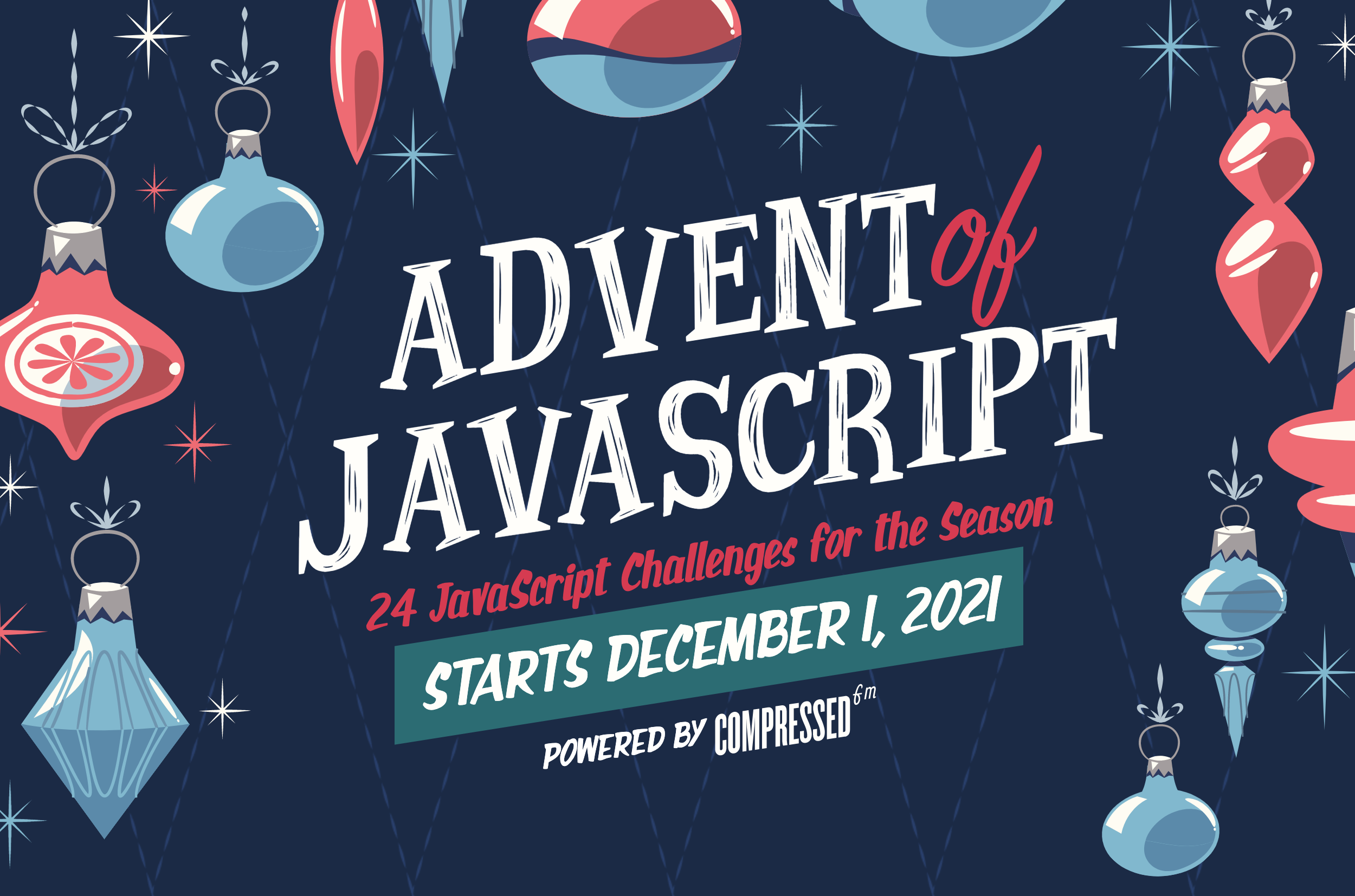 Challenge #17 is a Table of Contents sidebar that automatically highlights the heading for the visible content.
With the project files downloaded and codesandbox'd into a live CodeSandbox, I'm ready to get going!
---
User Requirements
Again, let's start with the User Requirements and speculate how I can solve these:
view the currently visible header in the table of contents
This…isn't very good or helpful user requirements.
Table of Contents have several edge-cases & considerations that need to be addressed:
The last visible header is selected

When between headers, the last passed header is selected

When multiple headers are visible, the last header is selected

This is necessary when the last header (e.g. "Conclusion") has very little content

On mobile, the Table of Contents needs to be hidden by default, but toggled on

When toggled on, there needs to be a close indicator
When a link is clicked, the Table of Contents needs to be hidden

It sucks that these templates aren't responsive by default =/
Technical Requirement
Since Table of Contents are so ubiquitous, it'd be great if I could use a custom Web component that doesn't require bundling and could be used from a CDN:
Lit doesn't have a CDN solution
Slim.JS has a CDN solution, but I wonder how far I can get without any library…
Native Web Components wouldn't require bundling or other libraries. Hopefully, it's just a <script> tag away from usage!
For styling, I want to remove everything that exists in the default styles.css and let Tailwind CSS' .prose takeover.
But that's going to make things a bit more complicated, since @tailwindcss/typography is a plugin.
I'm going to skip the CodeSandbox and develop toc.js right here for this page!
Demo
👈 Look at the sidebar
Table of Contents